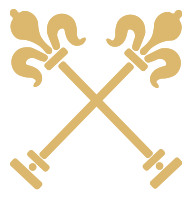 Cinta senese pigs and Dexter cows
Animal welfare is very important to us, this is why we have chosen free-range farming. All year round our pigs and cattle have ample outdoor space at their disposal.
Organic Cinta Senese pigs
Since 2009 we have been keeping Cinta Senese pigs, a typical Tuscan breed. The animals live free-range. The pigs and piglets have a total of 20 hectares of olive groves, woods, pastures and partly vineyards at their disposal.
They are slaughtered after 2 years, their famous meat has a unique taste and the fat is very rich in unsaturated fatty acids (HDL, the same fat as olive oil), Omega 3 and Omega 6. After slaughtering, the meat is processed on the farm.
In 2012, Dexter cattle were added.
This Irish breed is particularly suitable for breeding in the wild as they are very hardy. During the winter, their coat is covered with hair, which allows free grazing even in the coldest months, while they lose it completely in the summer.
Dexter cows are also called "mini-cows" because they grow to a maximum of 1 metre tall and weigh 200-300 kg. Their small size makes them perfect for tending the fields: they eat the grass and because they are constantly on the move, they spread the manure naturally.
Our cured meats are handcrafted and contain no artificial preservatives.

COPPA

di Cinta Senese
Coppa, also known as Capocollo, is made from the upper portion of the pig's neck and part of the shoulder.