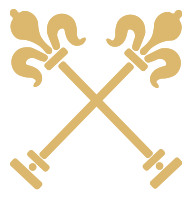 The agritourism- Farmstay
A holiday in the tuscan countryside
In the centre of Tuscany, in the Chianti area, between Florence and Siena, you will find our agriturismo Fattoria Villa Spoiano, a farm with an organic production of wine, extra virgin olive oil and Cinta Senese pigs and Dexter cow breeding.
An ideal vacation spot in the countryside, where relaxation, culture and enjoyment can be wonderfully combined.
To enjoy your holiday in Tuscany in the best possible way, we offer various accommodation options.
Our organic farm is located in Tavarnelle Val di Pesa, in the province of Florence. The central position of Villa Spoiano offers the possibility to reach the major cities of art such as Florence, Siena and Pisa quickly and easily.
Many beautiful sights, landscape marks, historical, cultural and artistic places of interest in Tuscany, such as the monastery of Badia a Passignano, San Gimignano and the Via Francigena, are just a few kilometres away.
THE FOUR SEASONS – ENJOY TUSCANY ALL YEAR ROUND
The agriturismo in autumn and winter
Autumn and winter are the ideal seasons for those who love peace and quiet. You will be able to visit the cities of art and museums without crowds, experiencing Tuscany from a different perspective. Restaurants, shops and boutiques will welcome you and make you feel at ease. Tuscany boasts numerous hot springs where you can bathe even in winter.
In September, the grape harvest will be in full swing and in November, the olives are picked, during those months there are many events related to the harvest time and you will enjoy celebrating with locals.
All our rooms and flats have central heating.
An adventure that began in 1985
After the historic cold wave of January 1985, most of the olive groves in the area had suffered irreparable damage and many farms were put up for sale. This year, the young Swiss oenologist Jan Karel Waespi, who was already looking for an estate in France and Spain, fell in love with Tuscany. In December 1985 Villa Spoiano passed into the hands of our family.